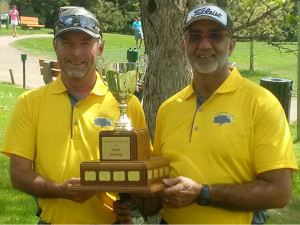 Hello my fellow golfers.
Match play event starts on June 3rd. You can find the Match Play Sheets under the League Info menu.
First round of singles needs to be done June 24 and doubles is June 17.
Please start contacting each other so you don't end up finding out the guy you need to play is on holidays the last Wednesday. Plan ahead. Some of us are in both.
You can play on Wednesdays and stroke play tourneys. You can play any other day you agree to as well.
However you get priority times for Wednesdays, which is a nice touch.
When you sign up on the tee sheets, remember to mark down that your are playing a match.
I'll be in touch.
Greg Gutsch