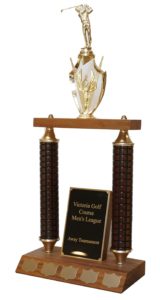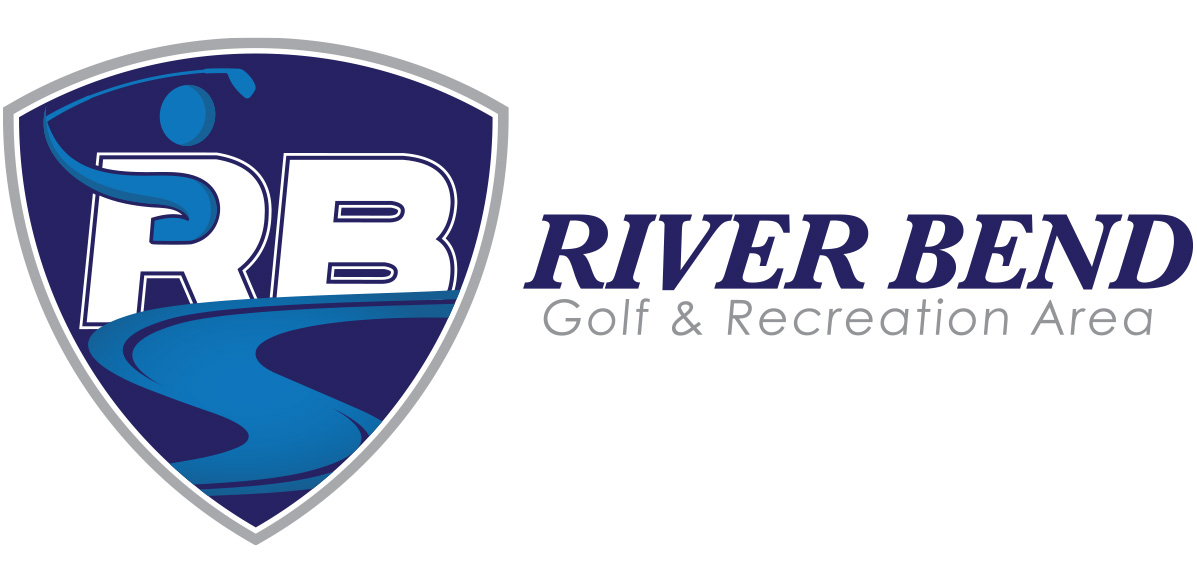 Saturday, June 24, 2023
First Tee Time: 11:30 AM
Cost: $130
The Red Deer River majestically wraps itself around the River Bend Golf Course and 420 acres of forested parkland. With an 18 hole, par 72 championship course, a 9 hole Mini-Links course, a large Driving Range with matt and grass tees, two pitching greens and a large putting green.
We have a limited number of spots available so please sign-up early.
The following will be included in your cost: driving range access, 18 holes, power cart, tournament fee.
A meal can be ordered from the menu and will be extra and paid at the course.
Deadline for entries and for payment: May 31 @ 9 pm
E-transfer payment to: victoriagolf.mc@gmail.com
Cheques: make payable to "Victoria Men's Club" (give to Andy)
Regular Stroke Play (Net Score) Tournament – 18 Holes.
Looking forward to meeting everyone, sharing some laughs and having a great day of golf at one of the premier courses in Northern Alberta!
All members are welcome and encouraged to participate.
Tee times will be posted on Thursday, June 22, 2023.
Please check in 45 minutes before your tee time.
Have a great day and enjoy the tournament!
Andy Ho – Tournament/Weekend Chair
Gallery:
2023 Away Tournament Champion
Gregor Allan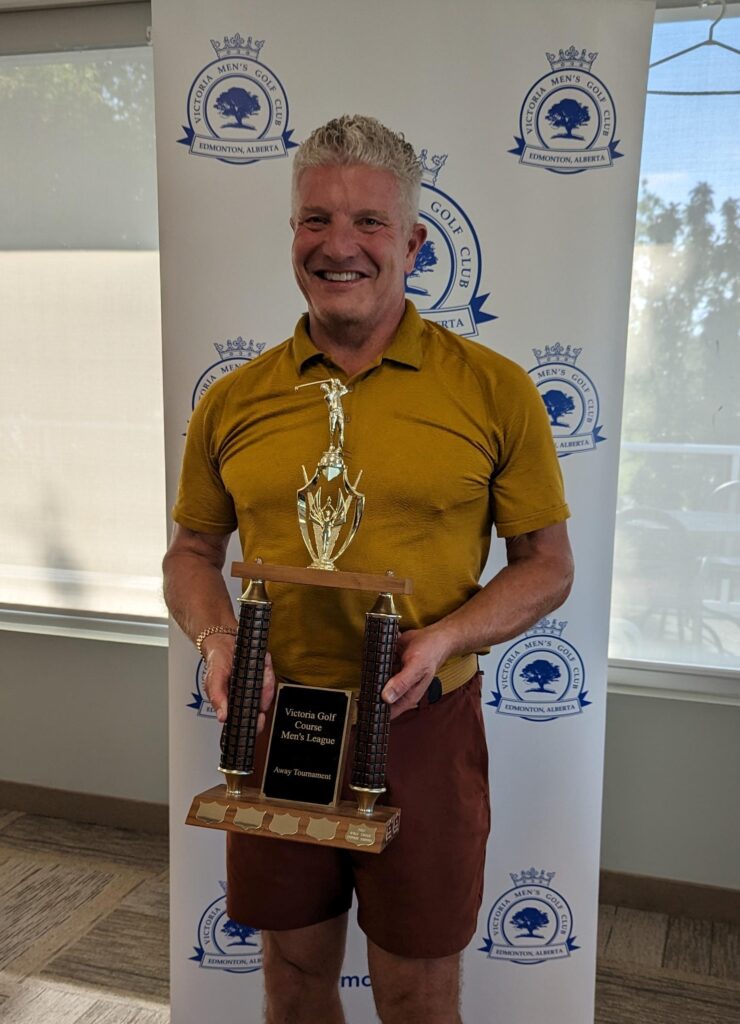 Andy Ho – Hard at work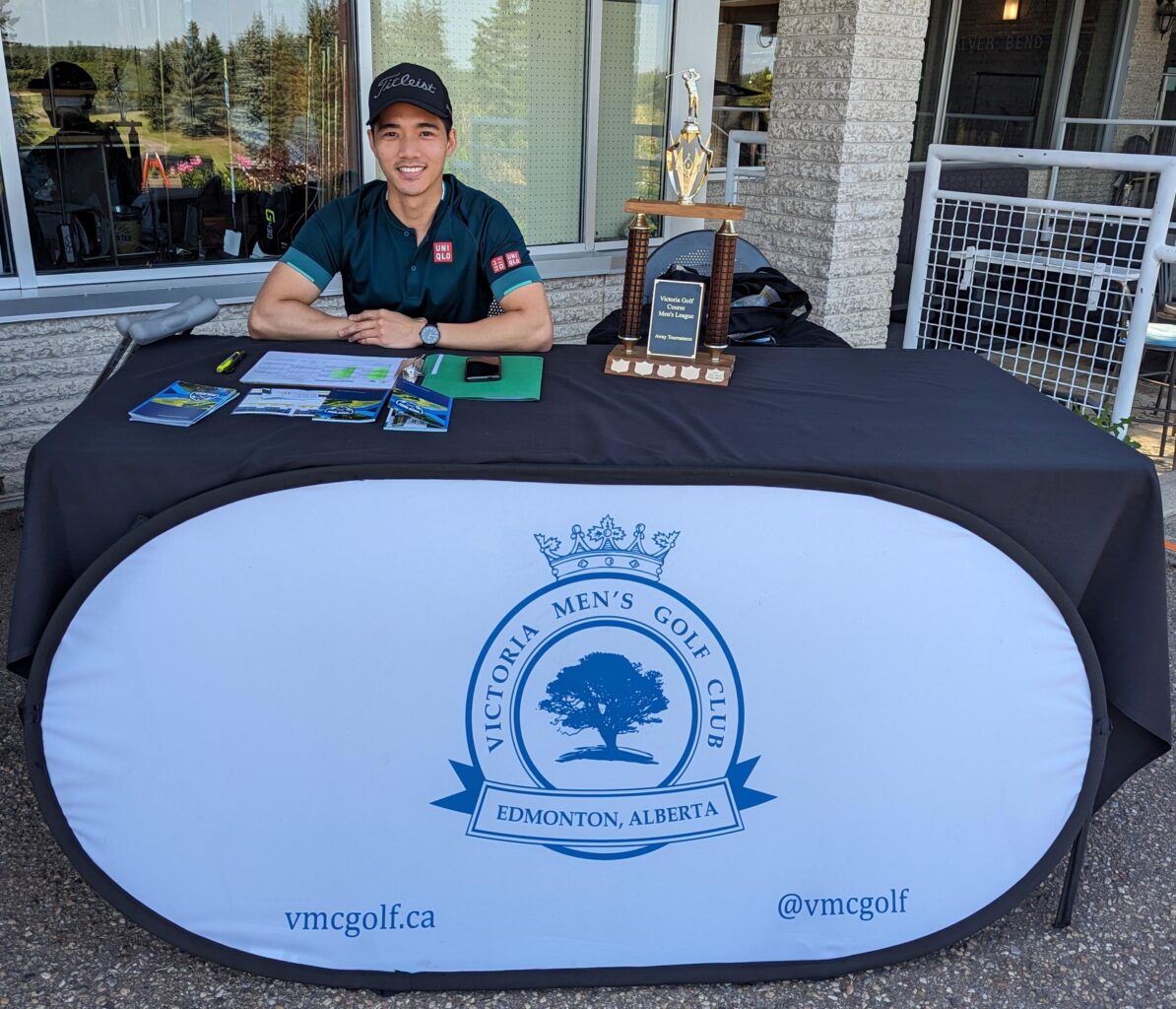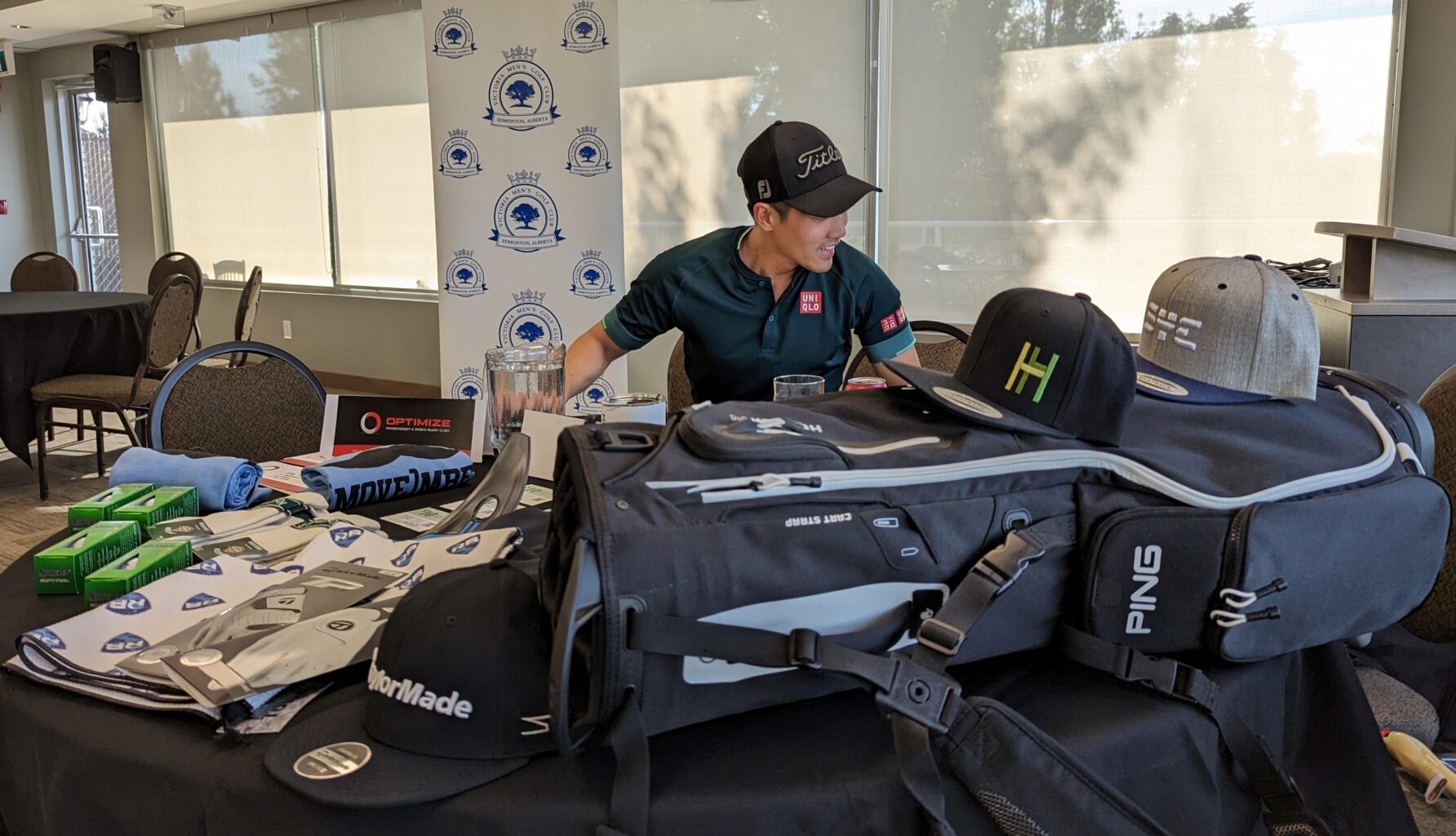 Away Tournament – Door Prize Winners