Tournament Date: Saturday, July 22nd, 7:30 am
The format of this tournament may change from year to year, updates will be sent to all members prior to the tournament. (The current Club President will set the format)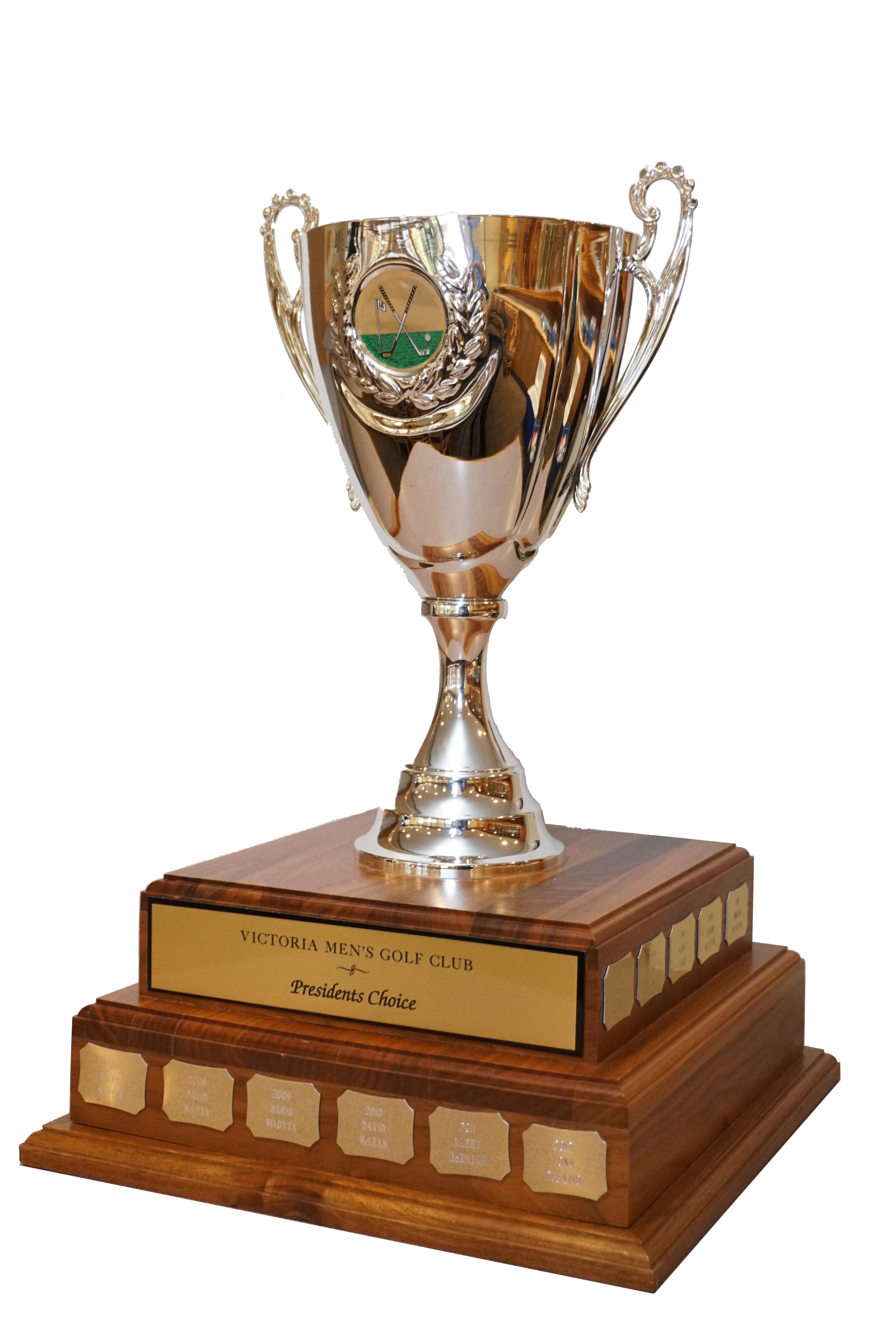 2023 Format: Member / Guest
THE GAME:
Two-man Total Score Low Net
President Aaron Anderson's choice for the tournament will be a 2-man total score low net tournament. Members are encouraged to bring a guest. Two members can also form a team and play together. If you are looking for a partner, just put your name down as a single and we'll find a partner for you.
For those guests without a Golf Canada handicap, we will use the Peoria system. https://elitegolf.co/peoria-system/
We will include an additional long putt hole and make the KP for all on the two short par 3s. As well, we will have a separate long drive prize for guests.
PRIZES
Tournament winning team will receive the President's Choice Trophy
1st*, 2nd, and 3rd place prizes
We will also have a low gross prize.
HOLE PRIZES
• Hole #3 – KP (13 & Over Members Only) – New
• Hole #4 – Long Putt (All Hdcp) – New
• Hole #6 – KP 2nd Shot (All Hdcp)
• Hole #7 – KP (All Hdcp) – New
• Hole #9 – Long Putt (All Hdcp)
• Hole #12 – KP (All Hdcp)
• Hole #16 – Long Drive – Flight # 1,2,3,4 Members Only + 1 for Guests – New
• Hole #17 – KP (12 & Under Members Only)
• Hole #18 – Long Putt (All Hdcp)
The number of prizes and/or hole locations may change without notice
All members are welcome and encouraged to participate! Tee times will be posted on Friday, July 22. Please check in 20 minutes before your tee time. Have a great day and enjoy the tournament!
Gallery/Post:
2023 President's Choice Winners
(Member/Guest – 2 man Total Low Net)
Gary Ho (Guest) / Doug Krystofiak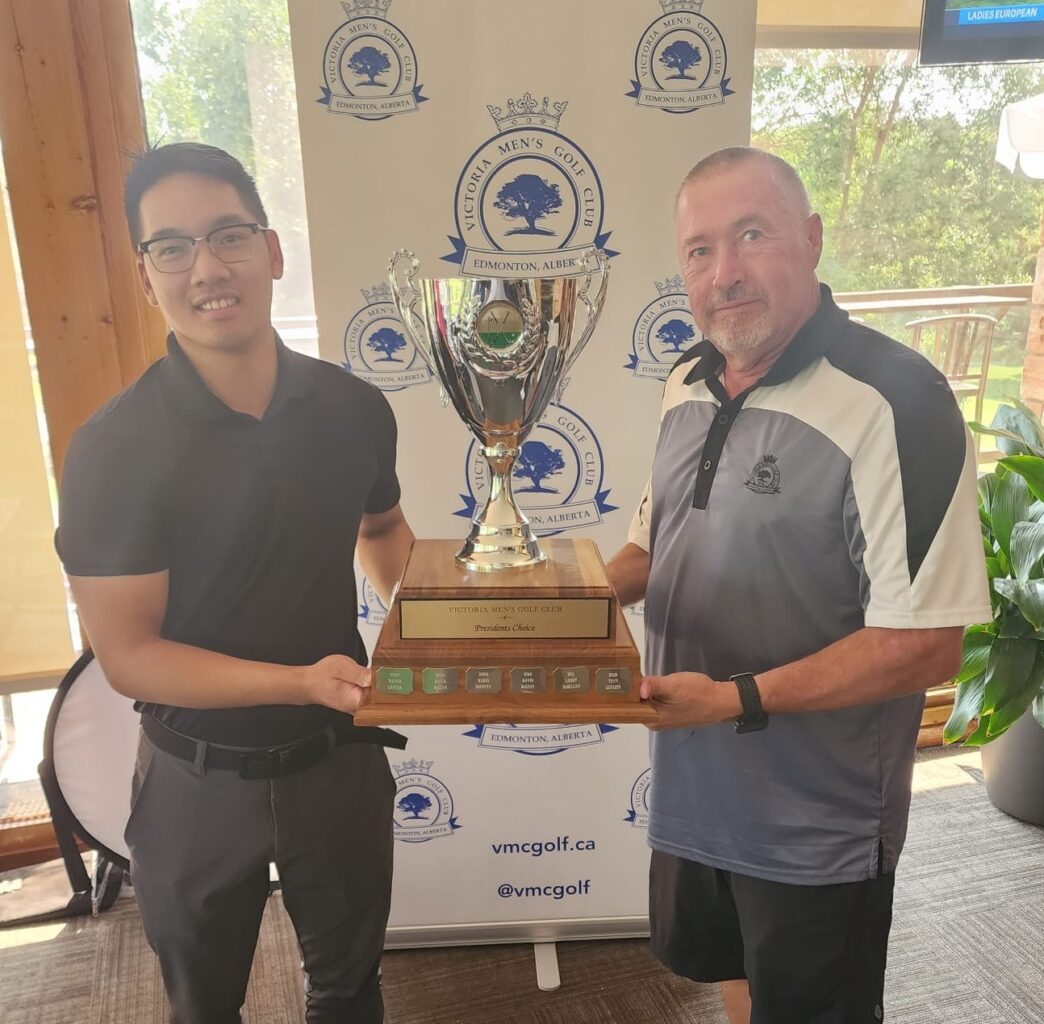 2023 Best Dressed President's Pint Winner
Ray Swart / Nalaka Morugama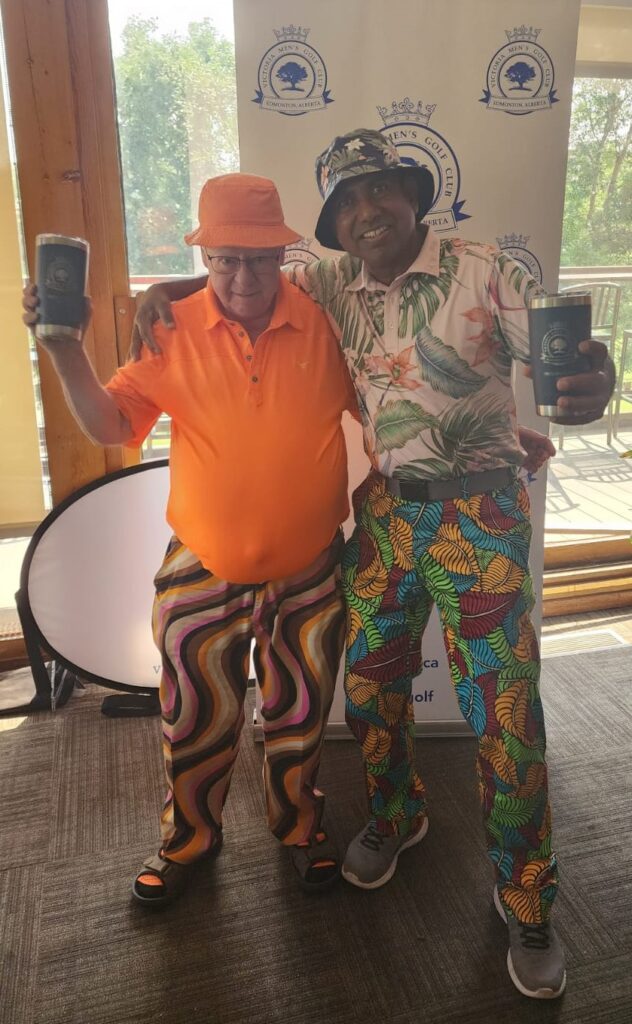 Previous format – Modified Stableford
2020 Champ (Parker)
2019 Champ (Gary)
2019 Last (Aaron)
2019 Scores
2019 President's Choice Info Sheet
2018 Champ (Tim)
2015 Champ (Gary)