Jim worked as an assistant pro for Johnny Aitken for about 7 years. He was a very accomplished golfer, he was also a left-handed golfer which many people didn't know. Jim was also a great hockey player just like his dad Bill.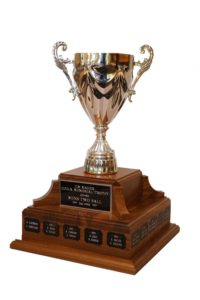 Tournament Date: May 27th, 7:30 am
Deadline for entries: Wednesday, May 24th
THE GAME
This is a Two-Man Team tournament – any handicap combination.
Pick your own partner, or, if you don't have one, just put your name down and we'll do our best to find a partner for you.
Scoring – Low Net (75% of average combined handicap is used). Example: Player 1's handicap is 12 and Player 2's handicap is 16. Total combined handicap is 28. Average combined handicap is 14. Team handicap is (75% or combined) = 10.5 rounded up to 11.
Entry is limited to 32 teams (64 players) so sign-up early.
Format:
This tournament is three six-hole games in one.
Holes 1-6 Two-man Scramble: Both players hit off the tee. Preferred tee shot is played. Repeat until ball is holed.
Holes 7-12 Two-man Best Ball: Normal stroke play both players playing their own ball. The best single gross score for each team is recorded.
Holes 13-18 Alternate Shot: Both players hit off the tee. Preferred tee shot is chosen and the player whose tee shot was not chosen plays the next shot. Continue alternating until the ball is holed. On hole 9, both players can make the attempt at long putt. First putt counts for team score. Both players can attempt for all hole prizes (KP's and KP in 2 on hole 6.)
In the event of first place ties, a count back starting at 17 will be used to determine the winner.
PRIZES
Team Prizes 1st, 2nd and 3rd place for low team net score.
All normal holes prizes are in play.
All members are welcome and encouraged to participate. Have a great day, and enjoy the tournament!
Gallery/Post: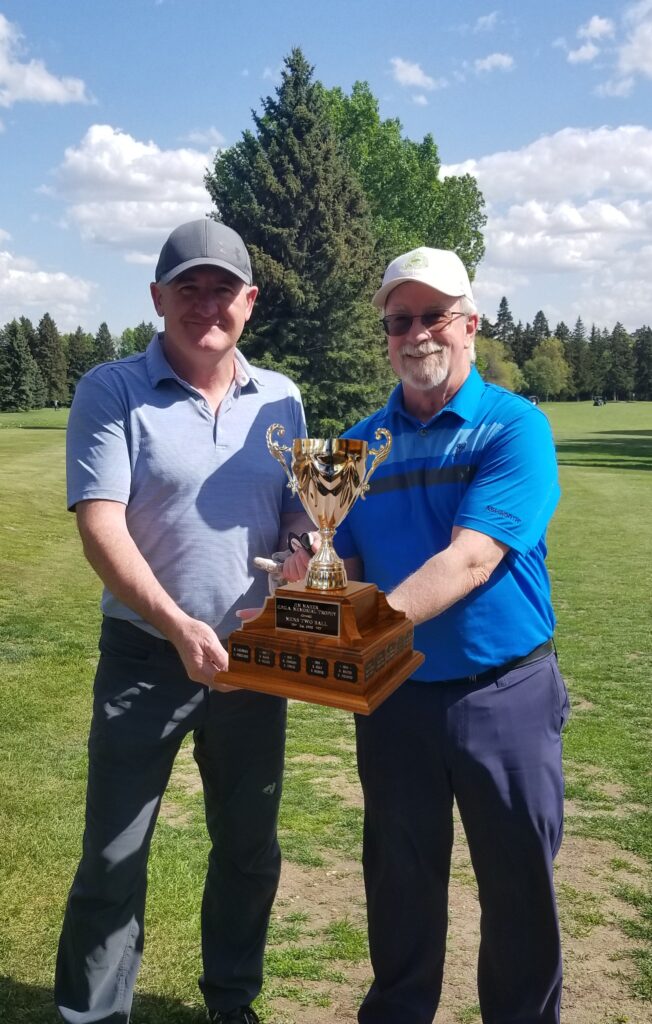 2021 Cancelled
2020 Cancelled
2019 (Gavin and Derek)
2019 Jim Mahar Tournament Info Sheet
2018 (Gavin and Derek)
2018 (Derek celebration)
2018 (Gavin celebration)
2017 (Lincoln & Gerry)
2014 (Jordan & Bob)