Tournament Date: July 8th, 7:30 am
Deadline: July 5th (11 P.M.)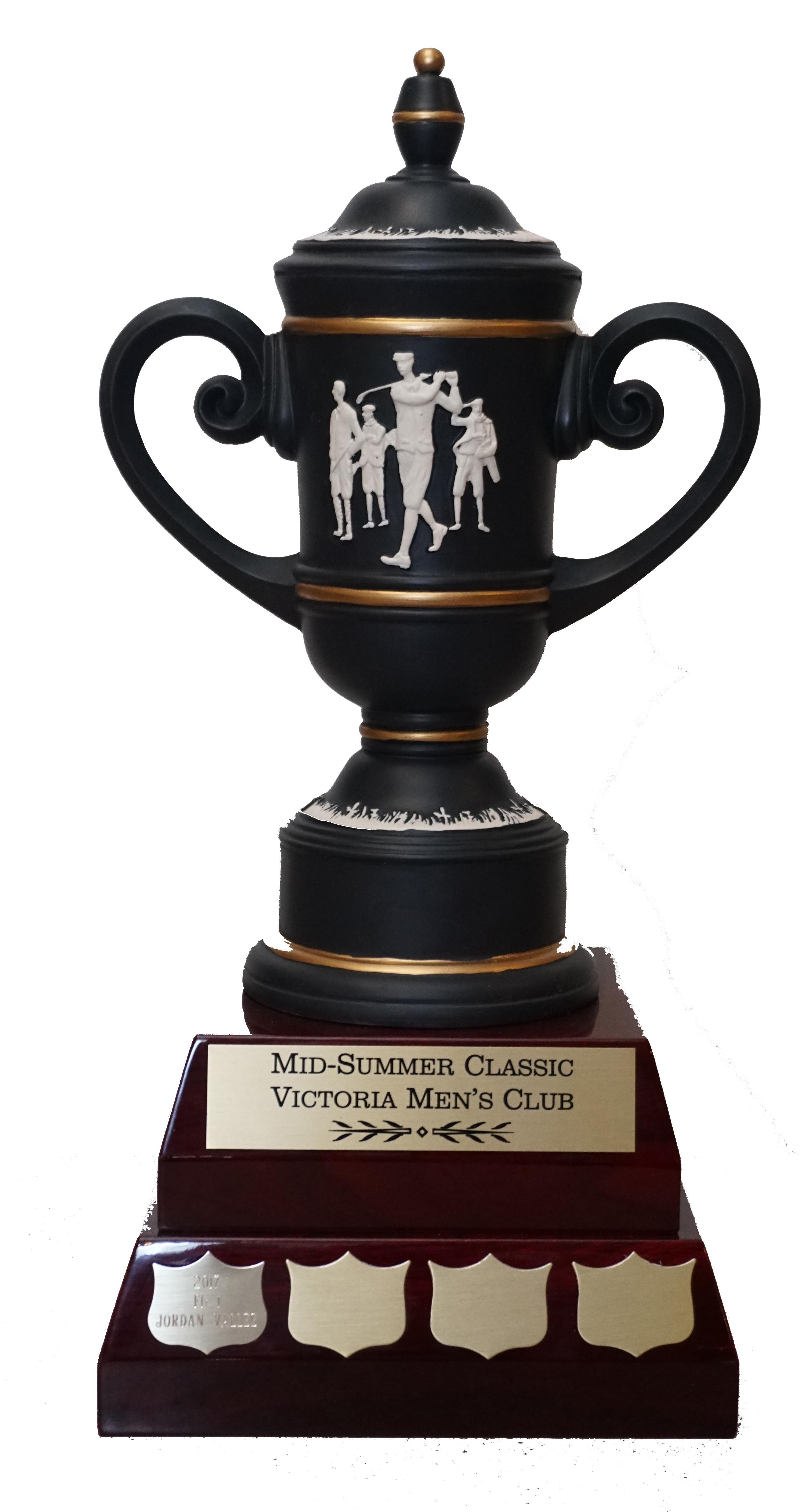 Tournament Information
The Mid-Season Classic is intended to give the members a Club Championship feel during the regular season. All members of the 2023 Victoria Men's Golf Club are eligible to play.
The Game
Medal play
Your score is to be kept by one of your playing partners. Hand in separate cards for each player.
The RCGA rules of golf are in full effect.
No gimmies. All putts must be holed.
Play the ball as you find it – no bumping to improve your lie.
Ignorance of the rules is not an excuse.
In the event of discrepancies, the decision of the tournament chairperson in consultation with the club professional will be final.
Courtesy and etiquette are at a premium.
Maintain pace of play – 4 hours and 15 minute rounds are the target.
Please turn your cell phone off prior to starting the round
The field will be divided into 3, 4, or 5 flights, depending on the number of entries. You will be placed in your flight based on your handicap index as of July 5, 2023. Once you are in a flight, you are only eligible to win the prizes for that flight. For example, if you are in the 2nd flight, you can only win 1st, 2nd, or 3rd prize for that flight.
The person with the low gross score for the tournament will win the champion's trophy regardless of his flight.
Prizes
Tournament Champion: Mid-Season Classic Trophy
1st, 2nd, and 3rd place prizes for each flight
The winner of each flight will have his Club Championship tournament fees and day 1 green fee paid for by the club.
Hole Prizes
Closest to the Pin:
No. 3: All
No. 7: 13 & Over
No. 8: 12 & Under
No. 12: All
No. 6: KP in 2 – All
No. 16: Long Drive – One prize per flight
No. 9 & 18: Long Putt – All
Dinner and Awards Presentation
The prizes and awards will be presented after the completion of play, accompanied by a meal
Good luck, and play well!
Gallery/Post:
2023 Mid-Season Classic Winner
Jarad Watson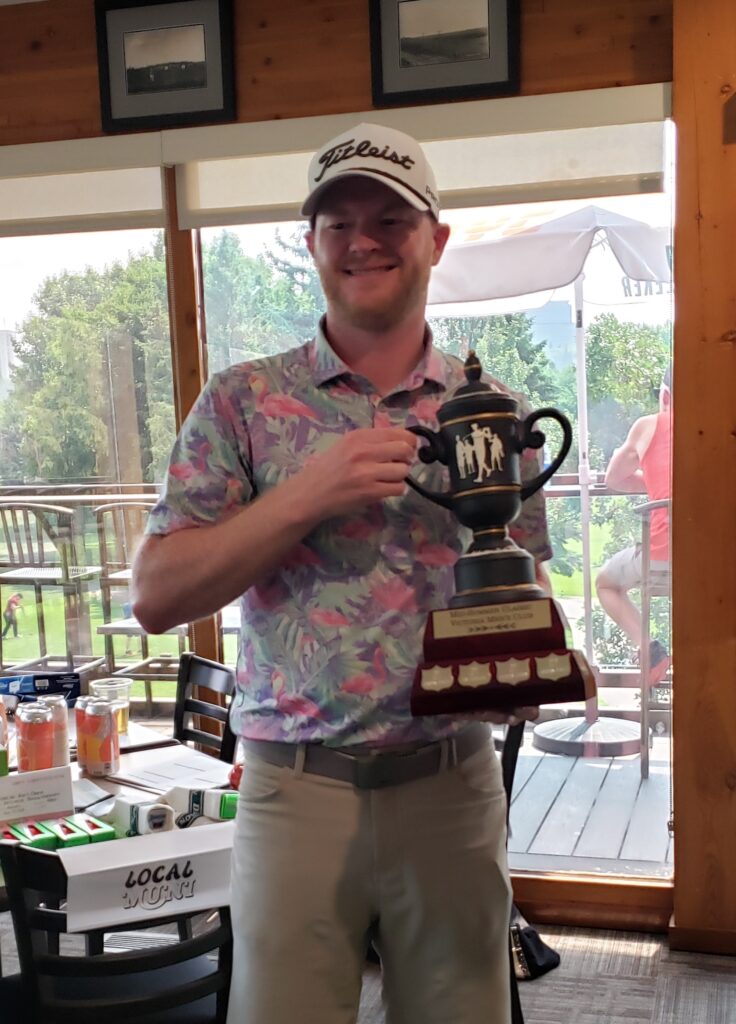 Left to Right: Flt #1 – Jarad Watson, Flt #2 – Parker Hogan,
Flt #4 – Greg Gutsch, Flt #5 – Wai Cheung, 
Flt #3 – Dana Kuzik (missing)