Location: Wolf Creek Golf Resort
Tournament date: June 24th (tee times start at 7:40 am)
Deadline for entries: Wednesday, ?.
Entry fee (details to be finalized): $?.00 per player. Full payable in advance. Includes green fees, range balls, cart rentals, and tournament hole prizes
Accommodations: Lacombe Motor Inn (reference Victoria Men's Club); discounted rates: single queen ($65.00+tax) or double queen ($75.00+tax)
This is an individual play tournament with Full Handicap.  Plenty of fun and prizes!
THE GAME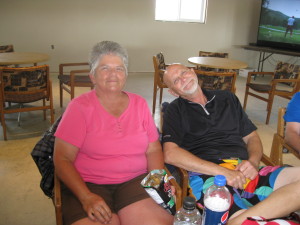 Regular Stroke Play Tournament.
Entries are limited to 40 players
Make sure your handicap is in the system, and updated(five rounds are required in order to establish a handicap) – you can't make one up at game time. You will also need to bring a record of your HANDICAP FACTOR so your handicap can be converted to Wolf Creek.
Steve Simmons, the weekend chair, is organizing this tournament – please fire any questions his way.
Ties will be determined by a count back in accordance with the RCGA rules on matching scorecards as follows:

Best score over the final nine holes, if the players are still tied;
Best score over the final six holes, if they are still tied;
Best score over the final three holes, if this does not resolve the issue;
The score on the 18th hole will determine the winner.
Under this method one-half, one-third; one-sixth of the Course Handicap will be subtracted from each player's score. Fractions over 0.5 will be rounded up; fractions under 0.5 will be disregarded.
If this still results in a tie a count back will be implemented starting at 17 with handicap strokes applies as if it were a straight up match.
PRIZES
1st for low gross.
1st, 2nd and 3rd place for low net.
The usual array of long drives, long putts and KPs scattered throughout the course.
All members are welcome and encouraged to participate.
Tee times will be posted on Friday, ?, 2017.
Please check in 30 minutes before your tee time.
Have a great day and enjoy the tournament!